French Immersion By The DialoguE Method
HOW WE STARTED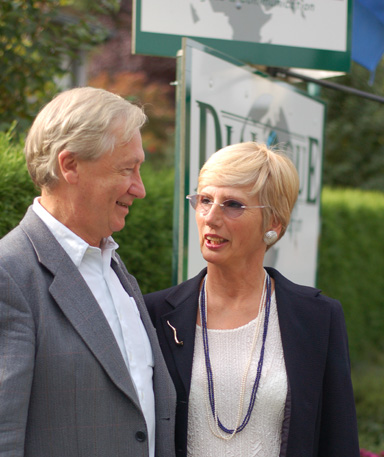 By 1991 Claudine and Jean-Luc Godard had achieved an international reputation in the realms of education and of language teaching. This was due to their new ideas, as well as their effectiveness and dedication to Total Quality.
After 8 years of experience as teachers in Africa and 13 in Europe, where they came in contact with people from all over the world, they founded Dialogue with a team of fully trained professional teachers. They created new standards for the teaching of the French language of communication. They ensure value for investment by:
- A fully personalized programme of instruction
- Individual lessons
- Fully adequate facilities and equipment
- Immediately measurable progress
- Assured results
- Appropriate follow-up
We achieve this in a setting that is warm, creative, relaxing, and one where every moment is put to good use.
Dialogue has concentrated in two areas:
- FRENCH LANGUAGE
- PROFESSIONAL COMMUNICATION
When you enroll with us, we will tailor your programme to your specific objectives. We are fully qualified to help you attain your objectives however special, however ambitious they may be.